Essential Accessories for Shower Wall Panels
A great shower is more than just pretty tile and fresh towels. No matter how luxurious your hotel or apartment property might be, it's the details that truly set it apart. Shower wall panels are one of the most important products to consider when designing a bathroom – not only do they impact the overall feel of the space, but they're an ideal canvas for adding functional accessories. From shelves and footrests to soap dishes, learn how well-crafted essentials can elevate your property.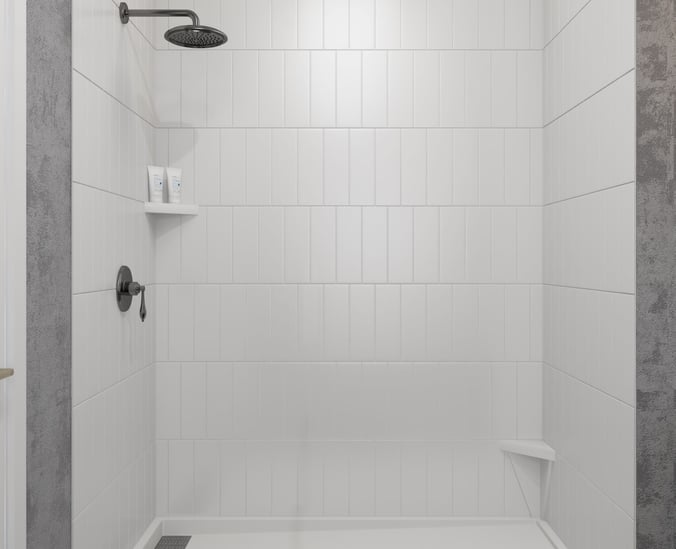 Why you should always accessorize
In this competitive environment, properties should make every effort to differentiate themselves. Small but practical additions can improve guest and resident satisfaction. Features like shampoo shelves and footrests not only simplify daily routines but offer a more personal touch. These components leave a lasting impression, ideally leading to customer loyalty and positive word-of-mouth.
Shower shelves and niches
When you think about the number of beauty products we use (shampoos, body washes, shaving creams), it's obvious that storage should be an integral part of designing any shower. Otherwise, bottles and razors end up on the floor - which is both frustrating and unsafe. Shower shelves and niches are both ideal solutions for keeping shower essentials organized and easily accessible.
Shower niches are recessed into the wall for a clean, space-saving design. Available in different shapes and sizes, a niche is a great solution for saving some elbow room in the shower. Mincey offers square and rectangular styles made from cast marble.
These often cost more than shampoo shelves; however, our cast marble niches tend to be less expensive than the ones you find with tiled walls.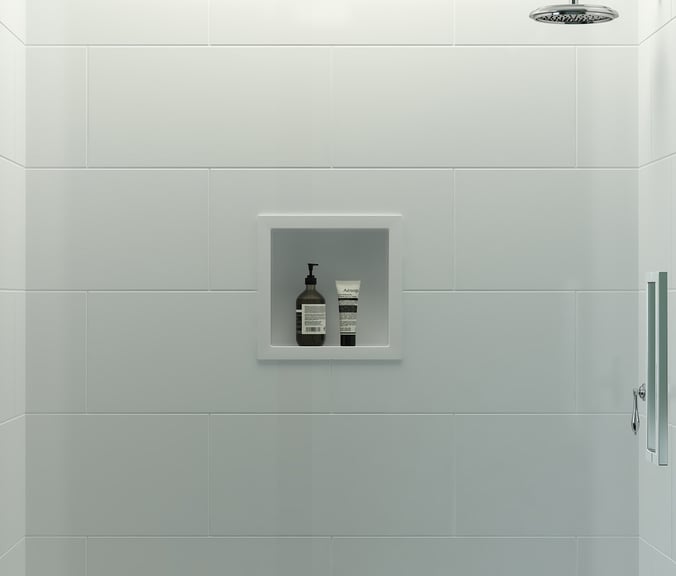 Shampoo shelves are available in a variety of sizes, from small corner mount styles (like this 7"x7") to elongated versions that fit many toiletries (like this 30").
Mincey shelves and niches are available in the same colors as our panels for a perfect match. They're also non-porous and resistant to mold, mildew, and stains.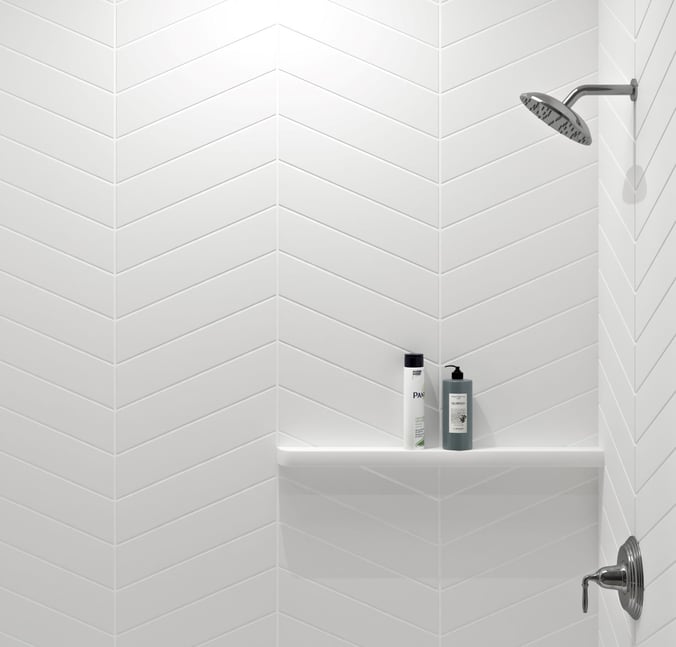 Other storage options include soap dishes and chrome-plated wire baskets. Deciding on cast marble or wire shelving largely depends on aesthetics since both are around the same price. Wire shelves can fit into a more industrial bathroom design, while cast marble shelves will have a more seamless look. If you're looking for more storage, the 27" and 30" shelves have more space to offer.
Footrests
Even though shaving is a daily task for many, footrests are often overlooked as a shower necessity. These wall-mounted units provide stability for tasks like shaving legs and washing feet, ensuring a safe and comfortable showering experience. Such a simple addition shows your commitment to providing the best guest experience possible.
Mincey offers several footrests in cast marble - from small corner mount styles to a 30" elongated version. They're available in any Mincey color to coordinate with shower walls. Some footrests like the one below also feature a textured surface.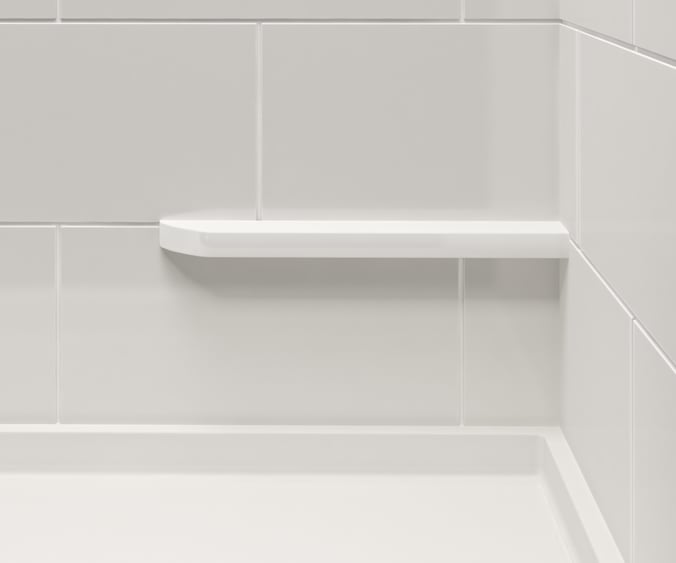 For a more industrial look, a chrome plated or matte black footrest can pair well with other fixtures in the space – like a matte black showerhead.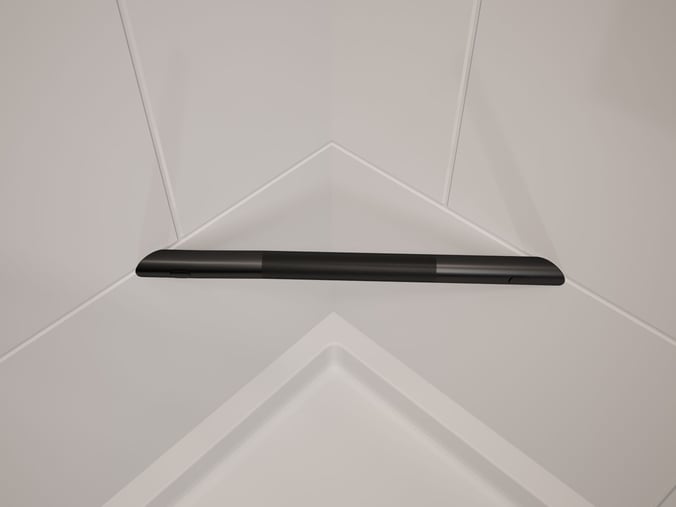 More opportunities to make an impact
Continue to be intentional in your shower design with:
Showerheads – pick a showerhead with multiple spray modes. Guests or tenants should have the option to choose a spray that suits their preferences. Even better, add a handshower for more versatility.
Towel bars – place towel hooks or bars within easy reach of the shower for safety and convenience. Although it's not common in the U.S., consider heated towel racks for an extra special touch.
Lighting – ensure the shower has adequate lighting. Shower stalls can often seem dark, especially those with shower curtains. Make sure the space is safe and inviting.
Your guests deserve the best in their bathroom experience, and that starts with a truly custom fit. Components like footrests and shelves aren't 'add-ons' – they're necessities that should be in every hotel or apartment shower. After all, safety and storage should always be a priority. Fortunately, these units are easy to specify, install, and maintain.