What We Saw (and Loved) at HD Expo
We love attending design shows. It's one of the best ways to explore the latest trends, get inspired, and recharge your creativity - all in one place. As a hospitality partner, not only did Mincey exhibit at the show, but our team spent time exploring the newest innovations in our industry. In doing so, we couldn't help but notice some recurring trends. Here are the top four most common design trends we identified at HD Expo this year.

Statement Chandeliers
This lighting trend isn't new in the design world, but its popularity continues - not surprising since the design options seem limitless. Large chandeliers with intricate designs and shapes, made from a variety of materials, dominated the show. These art pieces are perfect for adding a touch of elegance or luxury to any space. They serve as the centerpiece of a room, effortlessly combining form and function.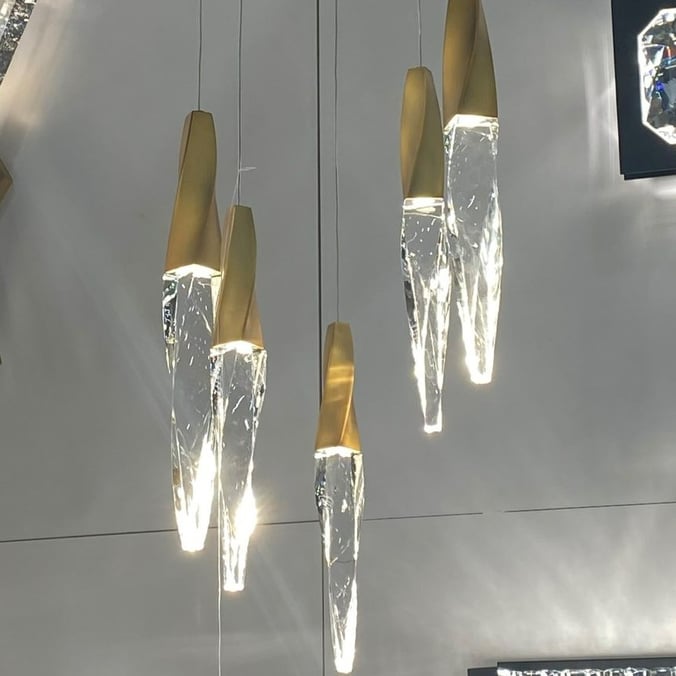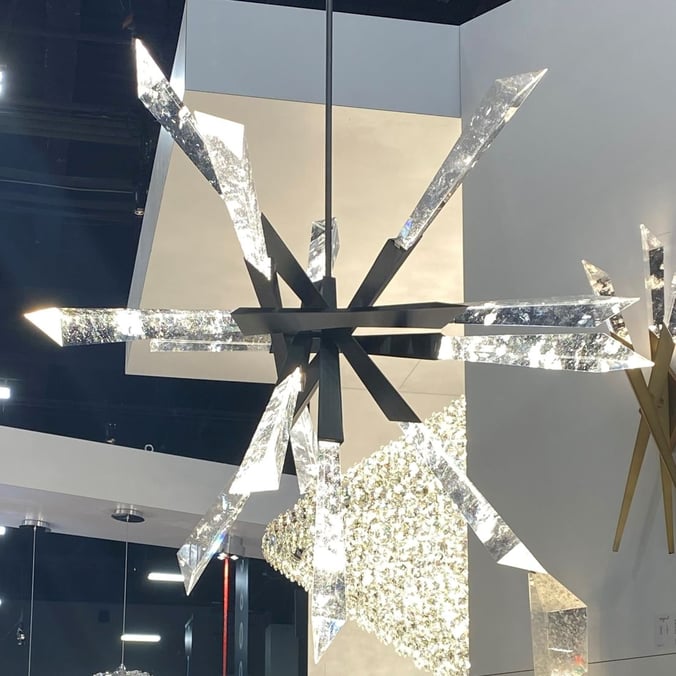 Warm Neutral Colors
White, beige, and other light colors have always been popular in the design world. However, we're noticing a shift toward warmer neutral colors, including brown, mocha, and honey tones - sometimes combined with muted orange hues. These color schemes provide a sense of peace and calm, making them an ideal choice for bedrooms, bathrooms, and other spaces where relaxation is key.
Neutral colors are also versatile and can be paired with virtually any other color. They can complement pops of bright hues, patterns, and textures, or they can provide a calming balance to more dramatic design elements. While cooler hues create an elegant and sleek look, we expect to see more of these warm color palettes in residential and commercial spaces .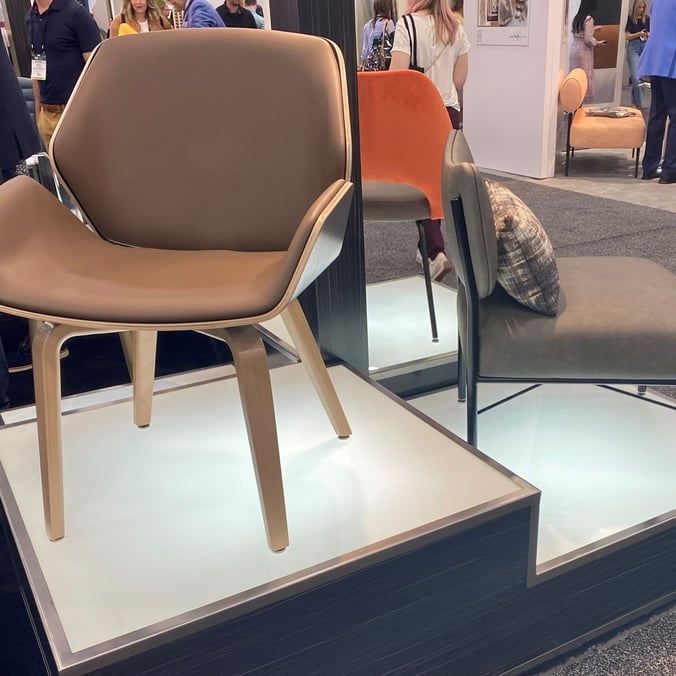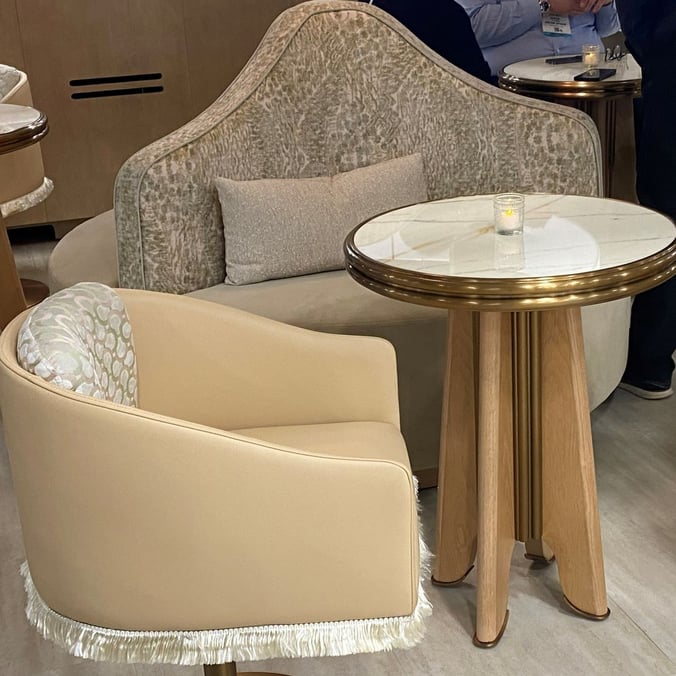 Natural Materials
Natural looking materials are a major trend in interior design and decor. From the warm tones of wood to the earthiness of stone, natural materials can add a touch of organic beauty to any space. Materials like wood, rattan, and stone were heavily represented at the show. Warm woods were often incorporated with furniture inspired by mid-century design. Woven designs were seen in everything from furniture and lighting to accessories. These intricate pieces are truly triple threats. They can accomplish so much at one time - they add warmth, texture, and visual interest to just about any space. These natural materials paired with neutral colors brought a very warm, organic aesthetic to HD Expo.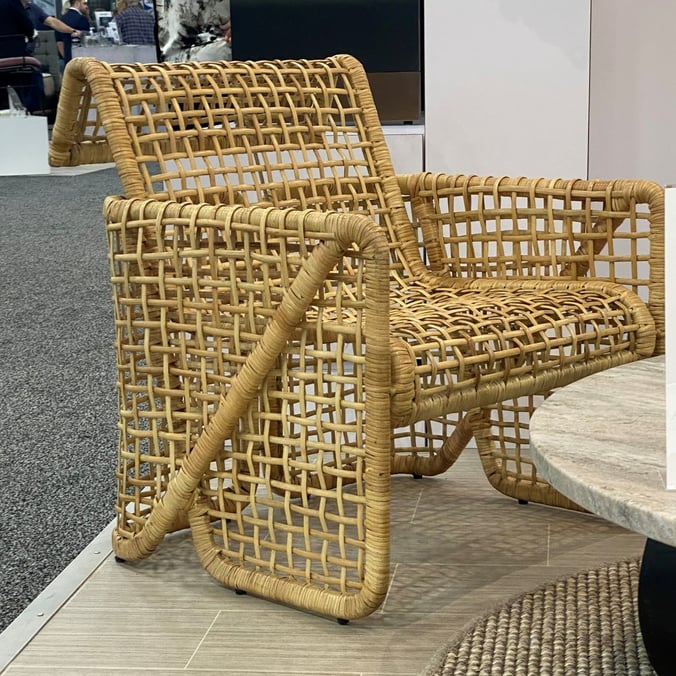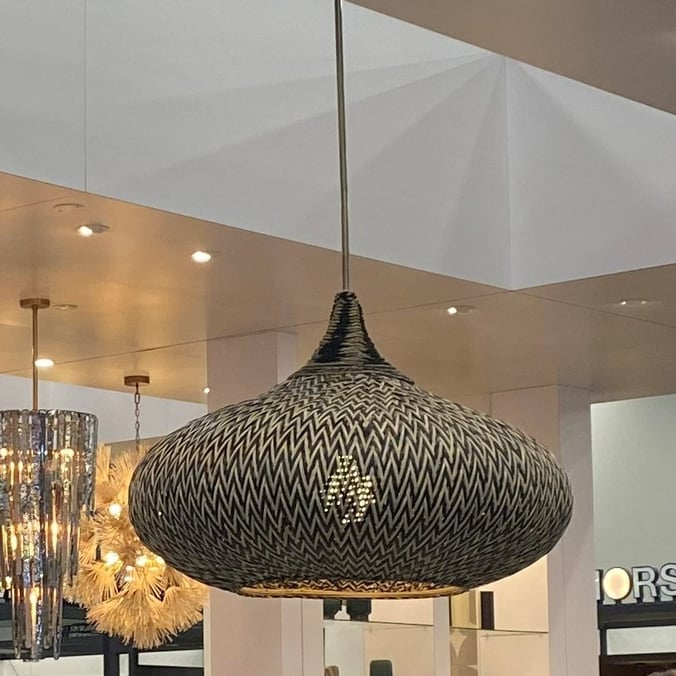 Indoor Greenery
In recent years, there has been a significant focus on indoor plants, greenery, and foliage. The use of living walls has become a popular way to bring the outdoors in and promote healthy living. You've probably seen them in every kind of space from offices and hotels to restaurants. Our new favorite addition - furniture that is made to incorporate plant life - like this table from Opiary.
In modern design, minimalism and simplicity often reign supreme, and plants can bring a necessary organic element to a space. They can also add a pop of green to an area dominated by more neutral colors. Plant patterns were also on display - we saw many flower and plant inspired designs on materials like tile and textiles. From what we can tell, we'll continue to see more plants - living and nonliving - in our public spaces.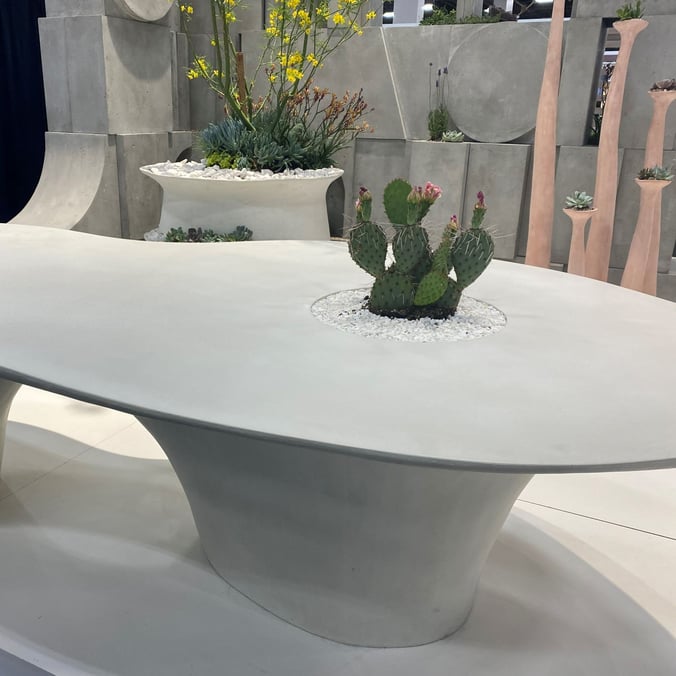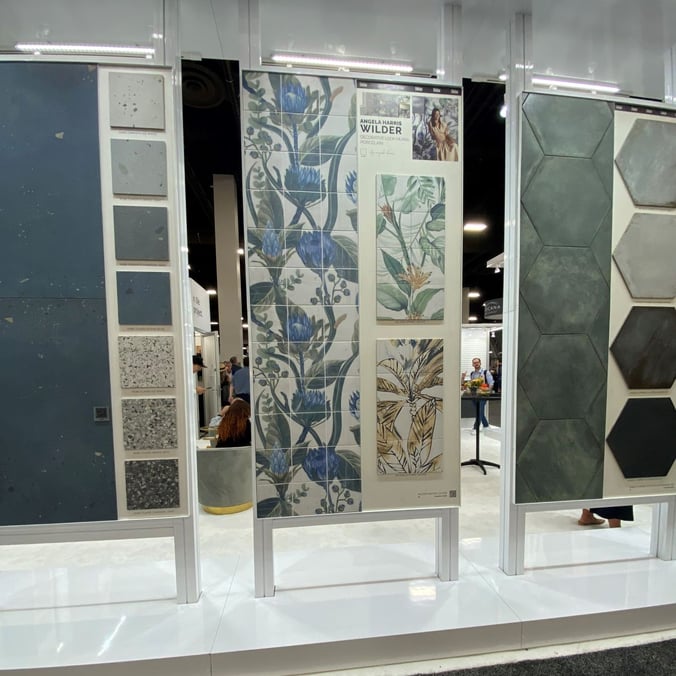 We can definitely say that this year's HD Expo was all about warm and inviting interiors. We had an amazing time at the show and saw so many incredible products. We can't wait to see these trends emerge in your projects in the coming months!